YOLKE X PENELOPE CHILVERS : LAUNCH PARTY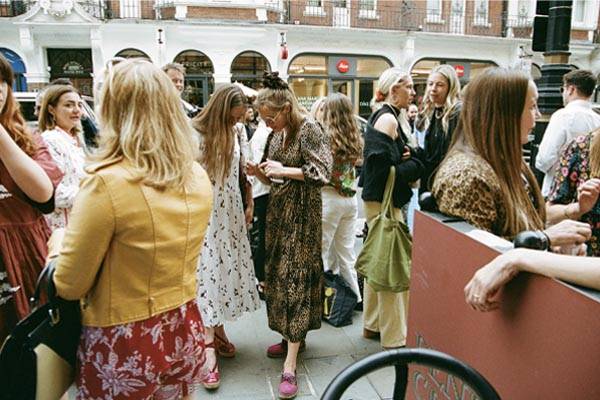 YOLKE x PENELOPE CHILVERS - THE LAUNCH PARTY
Welcoming the British summertime in style, London's It crowd came together to celebrate the collaboration of two quintessentially British brands - heritage footwear label Penelope Chilvers & YOLKE.
Sponsored by Della Vite, Maison Mirabeau & Forest Road Brewery,
and hosted at Penelope Chilvers' store on Duke Street in Mayfair, the event was a celebration of a joined collection
encompassing footwear and luxury cotton daywear, all featuring a cheerful floral print.
Dancing the night away to the tunes of Lady Mary Charteris & Ben Bridgewater's DJ set, the guest list included the likes of Lady Amelia Windsor, Bay Garnett, Noella Coursaris-Musunka, Maria Kastani, Saffron Hocking & Betty Bachz.
YOLKE X Penelope Chilvers are thrilled to announce that 10% of net profits of the LiTTLE Blossom Print Pinafore Dress and Mini Africa Espadrilles will be donated directly to the Malaika Foundation. The Malaika Foundation, started by Noella Couraris-Musunka, empowers girls of the Democratic Republic of the Congo through providing and secondary education and supporting their community with clean water and healthcare.