YOLKE X PENELOPE CHILVERS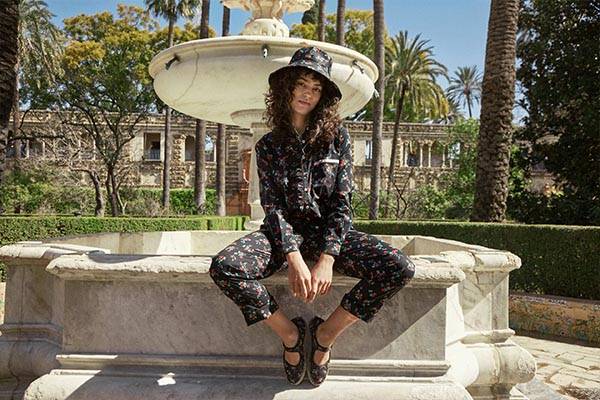 YOLKE X PENELOPE CHILVERS COLLABORATION
In a joint celebration of the British countryside, mother & daughter relationships, YOLKE is thrilled to announce our collaborative capsule collection with fellow British and heritage footwear brand Penelope Chilvers. Marrying both brands aesthetics across ready-to-wear styles and summer shoes, the capsule collection features YOLKE's nostalgic, signature blossom print clothing complemented by Penelope Chilvers artisanal espadrilles, the Africa and the Valenciana.
YOLKE & Penelope Chilvers invited mothers and daughters to a picnic on Hampstead Heath to celebrate the launch of the collaborative spring collection.
Penelope Chilver and daughters Gemma & Africa alongside Ella Ringner and her daughter Scarlet hosted guests Candice lake, Noella Coursaris, Leah de Wavrin and Sarah Corbett-Winder to an alfresco picnic supported by Fortnum& Mason.