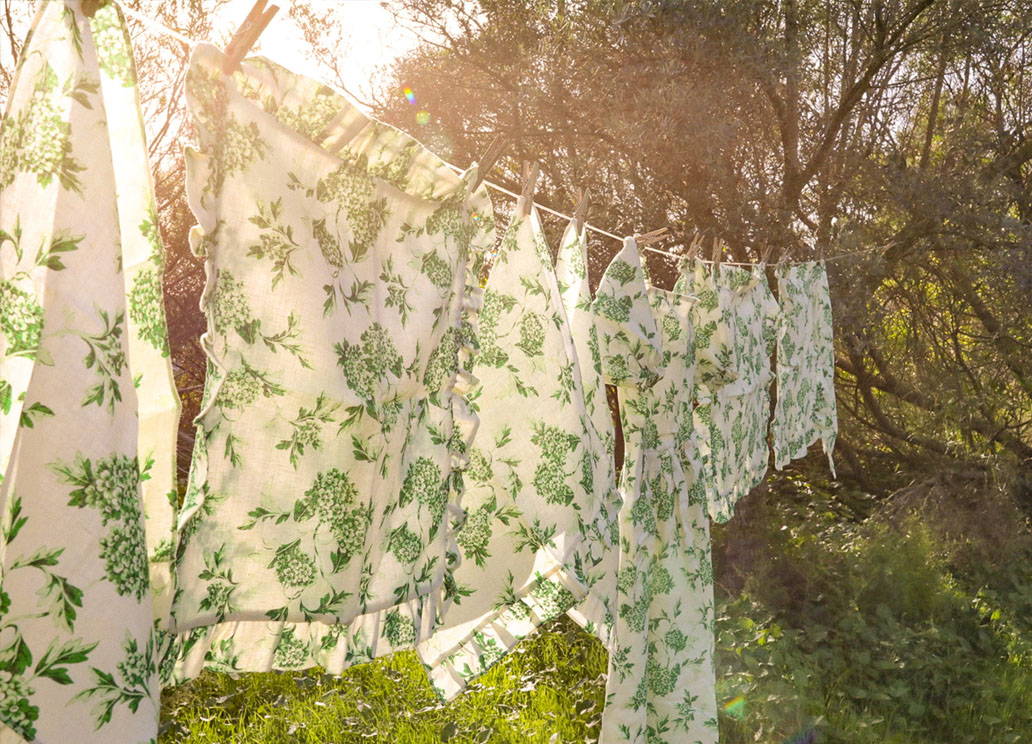 Adorned with timeless floral prints inspired by Nature herself, our linens are made with one goal in mind – to withstand the passage of time and see you through special gatherings and everyday moments of joy.
Linen has been part of our homeware offering since the start of 2020, when "Lockdown was looming, we were sitting on hundreds of metres of linen and nobody was going to parties. We didn't want to make loads of dresses that would sit on the website and not sell. We went off on a tangent and used half of the linen for homewares. We used every little scrap of the fabrics; none of it went to waste — the smaller pieces became napkins. We had this amazing summer, in 2020, of everyone taking pictures of matching their tablecloths to their dresses. It became all about show and fun and flamboyancy,"our founder, Ella Ringner recently told The Times' Katrina Burroughs.
Whether it's simple and delicate initials, or a dainty little flower, on your napkins, or your name on the pocket of your pyjamas; some simple embroidery gives a special touch to your linens. For inspiration look at long time friend of the brand Cressida Jamieson's work, that includes bold bright colours, and beautifully elegant needlework.

Extend the life and maintain the quality of your followingour detailed linen care guide. But if you want the CliffsNotes on it: when indoubt always handwash and it's best to use cool water for rinsing!