Monica Ainley - writer and creative consultant, is the perfect #YOLKEgirl. Dividing her time between Paris and London with style to reflect it, she picked her favourite pieces from the collection and paired them with her own wardrobe staples. What else makes for the perfect dose of inspiration?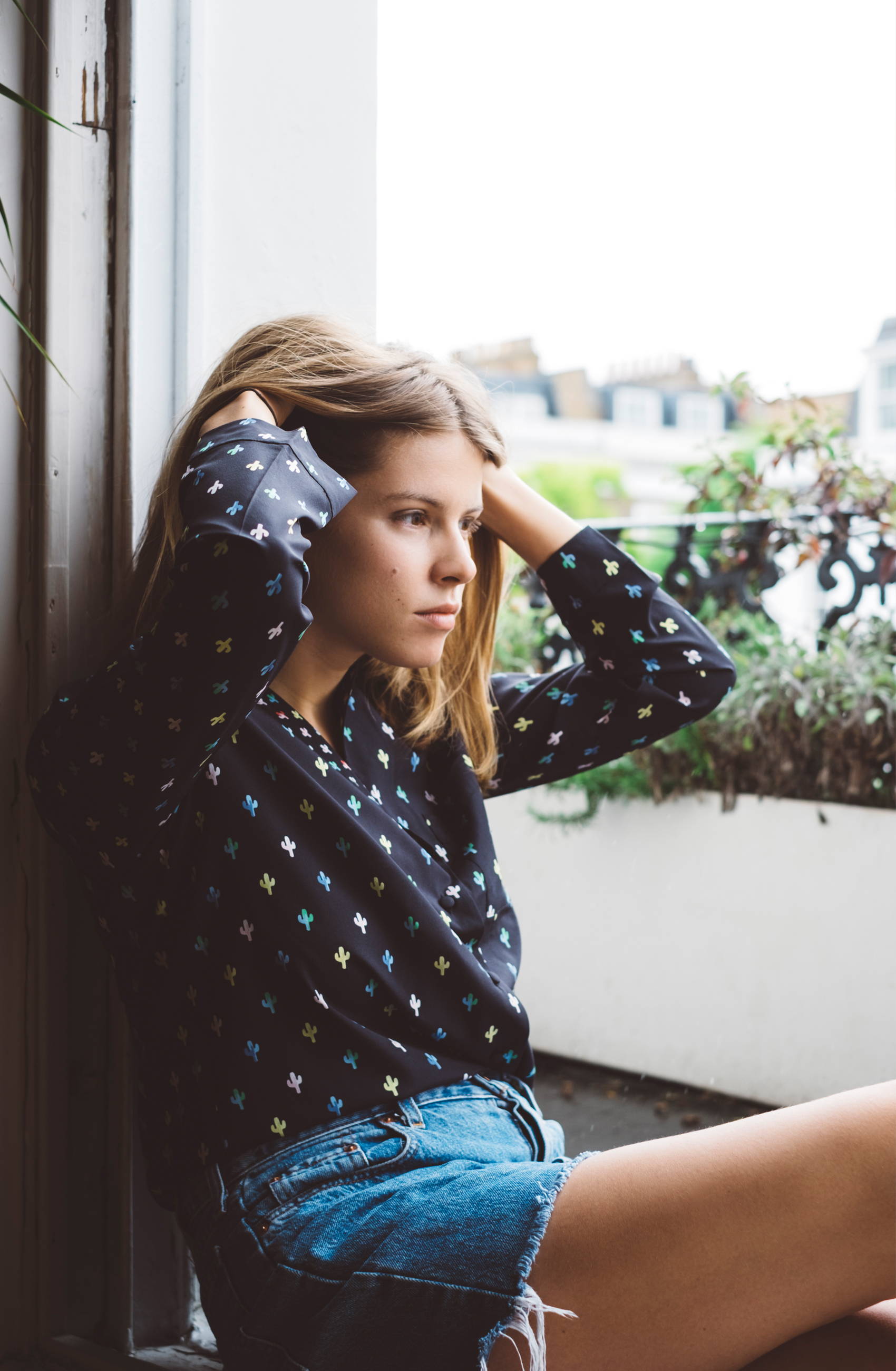 Between Notting Hill, London and Marais, Paris.
In London, I never tire of Portobello Road. In Paris, Rue de Bretagne's cafés ad Marché des Enfants Rouge.
Aside from your dreamy personalised silken eye masks, I love the new Ivory Classics - as chic as you can possibly get while unconscious (and comfortable too)
Thinking of taking my new Ivory PJ top for an evening out on the town, with tailored black trousers and maybe even a lil' kitten heel - purr!
Pyjamas, an eye mask and earplugs, always. Unless it's really hot. Then a cotton nightie with the same accessories.