Martha Ward is a master collector and hunter & gatherer. With current work including Harper's Bazaar, Town & Country, Stella magazine, and a peppering of young British actresses, she has a wardrobe to make a magpie starry eyed. We lucked out visiting the stylist's treasure trove of a home to shoot her in our classic pyjama styles.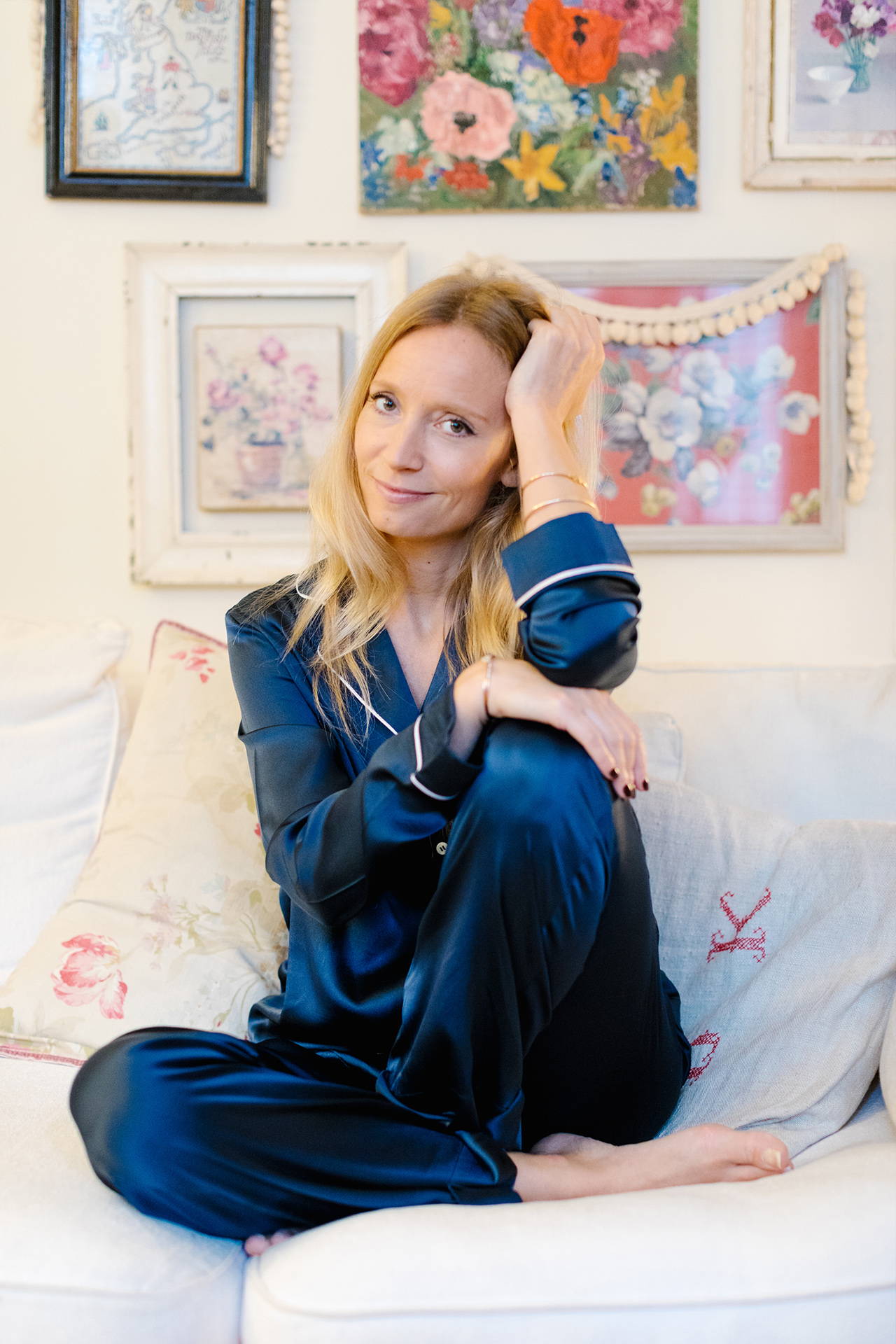 Personal style signifier?
A little bit of old and a little bit of new. I have never been a slave to fashion and instead seek out the things that give me thrill and joy. I still wear things I bought 12 years ago, though I like to add to my wardrobe on a weekly basis. And I can never resist a market or antique shop.


Where do you do your Christmas shopping?
All over town. And all over the country in fact. I just bought some lovely things in the antiques arcade in Hungerford, and then Spirit of Christmas was a huge hit present wise for my godchildren. Fortnum & Mason is always a one stop shop for beautifully packaged eats and treats and all the traditional shops around there, St James' etc. The finest chemist on earth, DR Harris is there and I never leave empty handed. Someone once took me in for a shot of a secret potion which is the cure for all ills apparently.


Favourite London discovery?
Some of the tucked away churches and buildings that often go unnoticed. There's a church on Piccadilly that has a wonderful market lit up at night and I always like a wander around a market. The Geffrye Museum is the most remarkable place and at this time of year you can see Christmas throughout the ages in the most incredible exhibition called 'Christmas Past'.
I have about 75 antique, white, lace/broderie trimmed dresses/nighties which are either French (with red monogramming) or Victorian. Huge collars, beautiful embroidery, puff sleeves, and not always suitable for bed at all but they are of huge comfort now as it's all I've ever worn. Then I have about 8 pairs of pyjamas, either silk or white soft cotton and all monogrammed. Very classic, understated and mens style. I hadn't realised the joy of sleeping in silk pyjamas until a couple of years ago - they are enormously comfortable and sometimes there's nothing else for it.

Thank you Martha!
Follow Martha Ward on Instagram | @marthaward