Interview with Lisa Oxenham

Autumn is finally here, and the leaves have turned into crisp shades of amber, apricot and toffee. As we cosy up in our jumpers today with the cool breeze, we reminisce the last few days of summer with our good friend Lisa Oxenham, Beauty and Style Director of Marie Claire. We find out what piques her passion for health, wellness and creativity, and take cues on how she styles up our latest collection.
Photos by Ithaka RoddamShot on location at Unit 1 Gallery WorkshopArtwork by Stacie McCormick and Lewis Davidson
How did you get into beauty and wellness? Was there a pivotal moment in your life which has led you to this career?
There are two reasons why I wanted to be a beauty editor. First, I realised from a young age that there is a heart connection when dealing with beauty and that is special and powerful. I have always wanted people to believe that beauty is about inner confidence and self-love, and I always wanted to make beauty products and tips accessible to everyone—utilising my platform to better serve physical and mental wellbeing. Secondly, I also fell in love with photography and realised that part of my job as a beauty editor would be art-directing beauty shoots. The idea of telling individual stories to inspire people to feel a certain way really has been the basis of every single image I have created in my 18 years. This part of my job brings out the passion, resilience and creativity in me

How did you get into beauty and wellness? Was there a pivotal moment in your life which has led you to this career?
I love the mornings! I sleep next to my daughter Eliza and we wake up entwined, feeling so lucky, fresh and alive. Getting straight into my #LiseOfLife yoga routine gives me a sense of calm and routine at the same time as toning and lengthening my body. I make my mornings about looking after myself, as I want my little girl to see that and grow up feeling a sense of freedom to be who she wants to be, with a healthy self-esteem and a positive body image.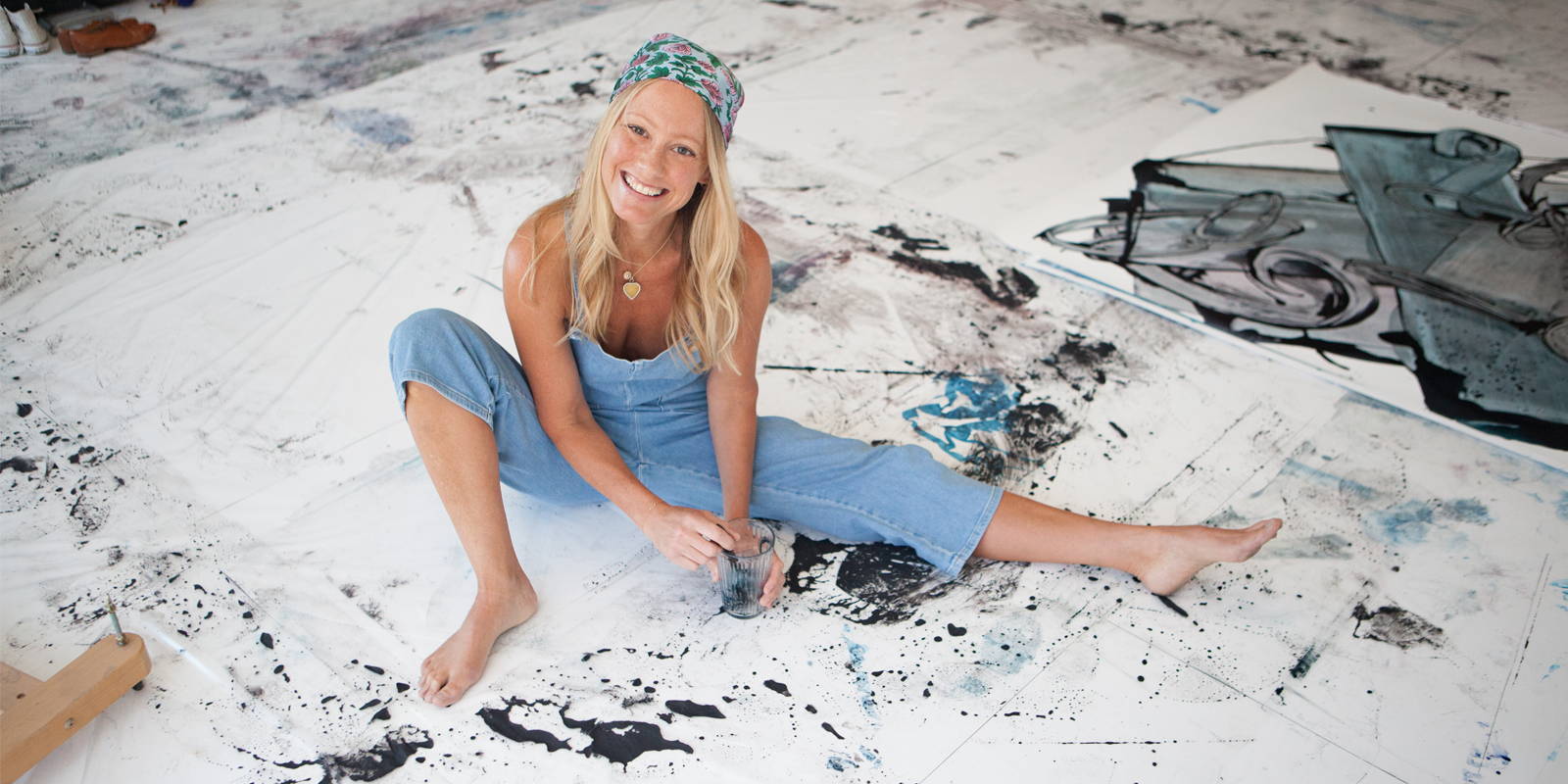 What has been the most exciting part of your career so far?

Right now, the digital landscape of publishing and social media is exhilarating. Authenticity has taken over from the celeb world because consumers don't believe them. They want tips and advice from an expert or a friend and not from an ad. I'm a respected journalist and consultant so my time is now. It's a revolution. Plus, attitudes are changing in the beauty world, where consumers are now turning their gaze to non-toxic, sustainable ingredients and paying attention to eco-brands whose mission statements promise to limit waste and I have always backed these philosophies

What would be your top 3 natural beauty tips or favourite products?

Tip 1: One of my most effective #LiseOfLife tips is to de-puff, tone and streamline my body to give my skin a healthy glow, and calm anxiety. I do this with my my weekly ritual of soaking in Voya Beauty Lazy Days Detoxifying Seaweed Bath. Blood flow is stimulated, helping my body to eliminate toxins and excess fluid, temporarily reducing the appearance of cellulite. I also find relaxing in a seaweed bath for 20 minutes is a spiritual experience—no stress, no worries and submerged in oceanic compounds like magnesium regulates the nervous system and calms the mind.

Tip 2: I only properly discovered Ayurveda recently but now try to incorporate as many of its teachings into my life as possible.It's about living healthily and holistically through a wholesome diet, rituals, thoughts, intentions. It's about mind, body and spirit living in harmony, hand-in-hand with nature. Right now I'm harnessing this energy through my haircare by using Champo haircare.

Tip 3: Move away from non-recyclable, nonbiodegradeable plastics as quickly as possible. There is no reason why beauty and sustainability cannot go hand-in-hand.

What would be your best advice for mothers juggling family time and a career?

I've always had a decent amount of drive, motivation and tenacity I don't know if I was born with it, or if it's something that I developed when I was a child, but I do believe some of the things my mum said to me really stayed with me—mainly I could achieve whatever I wanted. I have always been independent so try to achieve things for myself and make sure I am standing on my own two feet financially and socially.I also have to be organised; I can't operate with a full-time job and a child if there's a load of clutter around me. I get up super early and go on a massive cleaning frenzy. I'm a serious multitasker but can't work if there's an unmade bed in the house.
You are lucky enough to swap London for the countryside most weekends. What do you look forward to most in Stroud?

The fresh air - London is so polluted, particularly in Notting Hill where I live. I also love the Stroud Farmers Market and we go horse-riding every Sunday morning. Eliza's been riding since she was one.
So we've heard you are building your own artist's studio down in Stroud. Could you tell us about that and how would you describe your painting style?

I studied art at the Cheltenham College of Arts and Technology and as a degree in Manchester. In my holidays, I would take a break and focus on painting full-time. I now have my own artist studio next to a trickling stream in Gloucestershire—I find it so inspiring. I'm trying to get my work together for an exhibition. I use different mediums such as oil or acrylic on canvas, and I paint on wood and cardboard. I mainly paint nudes with surrealist undertones. I also love sculpting and painting with lipstick—it's something Eliza and I can do together. We have a potter's wheel which I'm getting really into, so I'm building a kiln over winter.

You often use two hashtags on your Instagram, #LiseofLife and #ImBack. What do these two hashtags mean and how did they start?

I've always been an open book when it comes to my personal life, wellness routines, and beauty habits. We are all different and it is important to me to be myself, open up and share experiences that can also help others. I started #LiseOfLife—a health and well-being movement, to make energising tips and well-being advice accessible, and #ImBack with psychotherapist & makeup artist Lee Pycroft.

Sharing my life isn't always easy. It requires me to be vulnerable, emotionally honest, and open to both my intuition and the world around me and of course deal with doubt. Social media is an important aspect of my day-to-day development and speaking to a fairly large audience of women is a responsibility—one that I never take lightly.