Lea Marcaccini is the artist behind the "intergalactic art and design initiative" Making Art & Breaking Hearts. A woman who literally wears her heart on her sleeve, she is a true style chameleon. We raided her colourful wardrobe and spent an afternoon dressing up, chatting travels and where she finds her inspiration.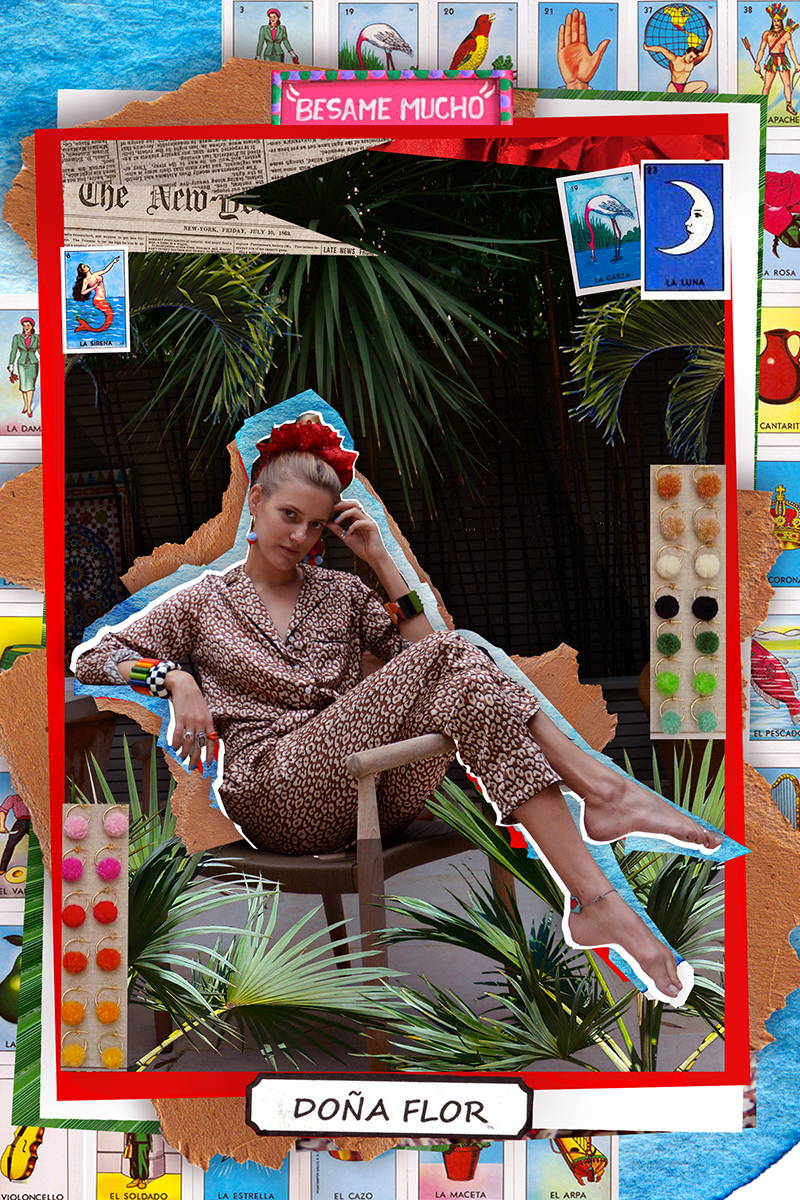 Your art is a real mix of psychedelia, abstract, collage, portraits - where does your inspiration come from?
It is hard to pin point exactly where I source my inspiration from. Everything I see or come across, even if I don't think much of it, seems to seep its way into my subconscious. When I first started to draw, I would draw all these patterns & shapes without much thought, only to realize they were the discrete patterns I never put much attention to on mugs, sheets, fabrics, plates etc in my parents' home. Having grown up in Mexico, I have developed a deep appreciation & interest in vivacious bright colours, intricate textiles, myths and mysticism along with everything the jungle has to offer. I am also very inspired by traditional indigenous & shamanic practices, which discreetly make their way into my work in a playful manner!


What's in store for 2017?
So far many things, but who knows how the year will play out! I have just made the big move to LA so will be spending more time in the sunny side of things, where I will be expanding Making Art & Breaking Hearts as well as working on new projects, so do expect new images of cheeky bottoms in their natural habitat!


Do you have any particular artists who inspire you?
Like most millennial artists, the internet is a fabulous way of finding inspiration, it is a treasure trove of undiscovered or random talented artists who's work inspire me. I also can't help to be completely entranced with Mati Klarweins' work. Every time I look at it I am always astonished by his level of intricacy, detail & psychedelia! This is very much a cliché, but I especially love Frida Khalo. From the way she thought, dressed, her experiences, her political values to her pain & darkness, she brought to life through her painting in such an intimate, vivacious & inimitable way. When looking at her work one can literally feel her pain and anguish, yet be filled with joy and enchantment through her use of colour, detail and more.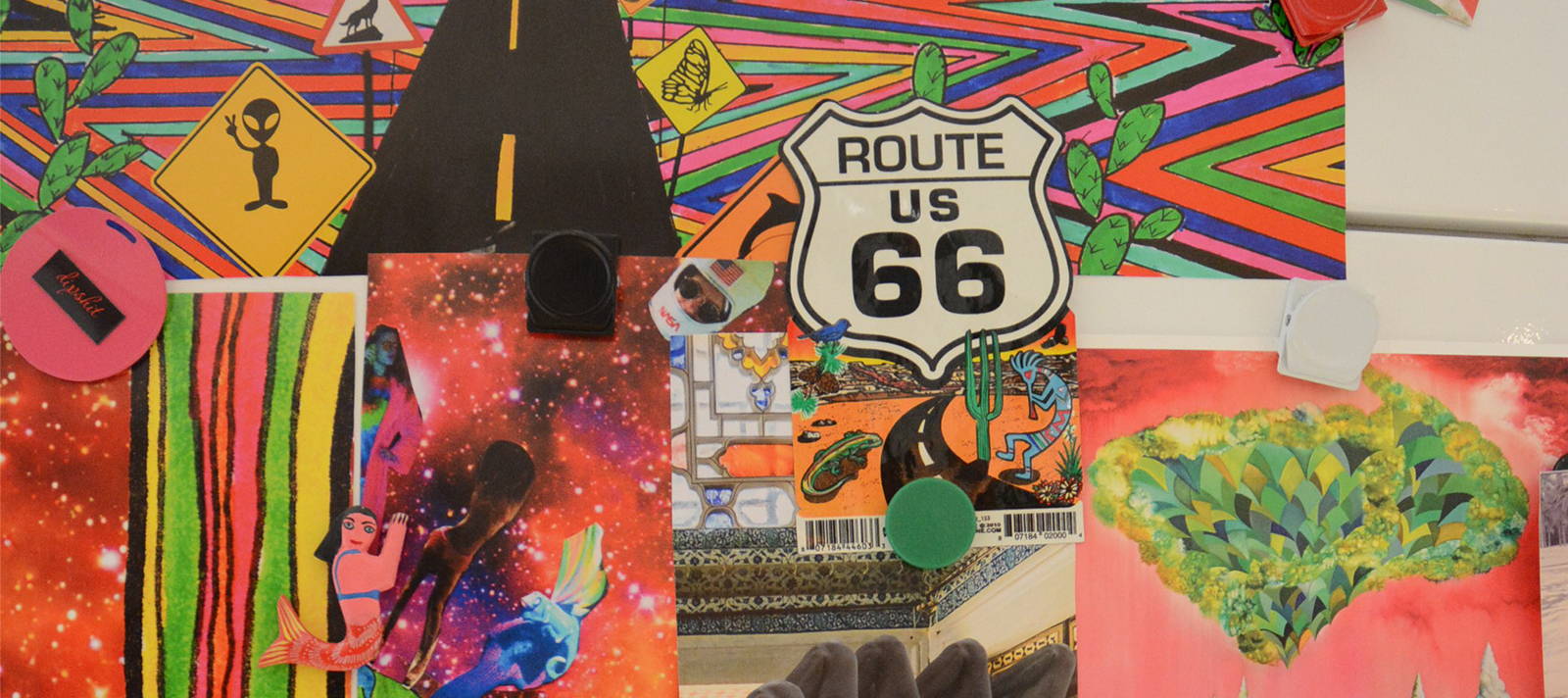 Mexico as that is where I was born, raised and still spend a lot of time in. But there are so many places which feel like home it's hard to say!


When you travel what do you always take with you?
Liquid Chlorophyll & everything I do not need.


The place you'd most like to visit that you haven't already been to?
That is the toughest question yet. Apart from Japan & seeing Aurora Borealis, it would be to explore every inch of Mexico I haven't yet seen.


Motto - do you have one?!
I don't really have one, but if I did it would be: Be nice, be colourful, feel good, work hard, relax, be curious, do things that make you happy & get on with it!
I'd like to say I'd wear something sexy and mysterious, but most of the time it would be a t shirt and my multicoloured thigh high socks, as pyjama bottoms are too warm but the socks keep me warm enough. No judgement.
Thank you Lea!
Photo collages created by Lea. See more of Lea's work here.