On the day of our shoot, fashion consultant and director of The Fashion Content Agency – Katherine Ormerod briefly swapped fashion mags for interior tomes after moving houses. We chat her up as she moved around the boxes and hear her thoughts on interior design and fashion.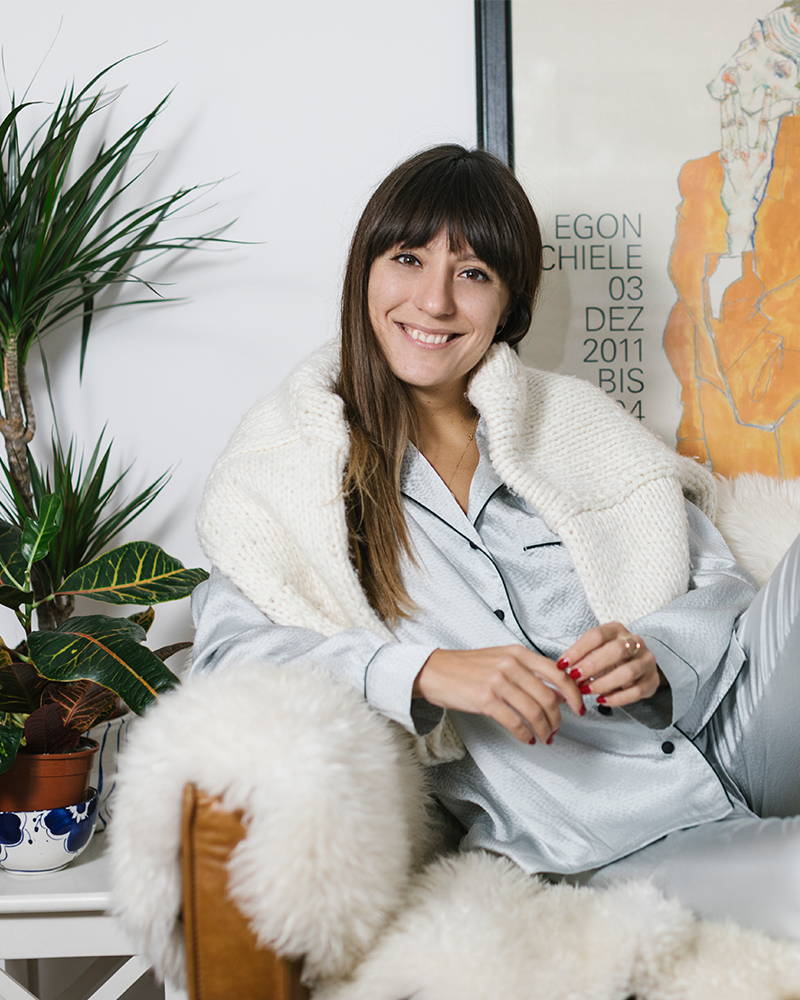 Congratulations on your new home! Have you become an interior junkie?
Yes, 100!. Living, eating and breathing Pinterest and coveting pink sofas that cost £10,000. I've forgotten about clothes, I only care about light fixtures.


What is your favourite new piece of furniture?
I'm really pleased with our single Eames dining armchair. We have 5 more to buy, but the black maple legs are gorgeous.


Any great interior stores / website you've picked on your move?
I love Couverture and Garbstore for accessories, West Elm, Swoon, Conran, Skandium and Heals for furniture. I collect Nathalie Lete plates and spend an inordinate amount of time buying prints and posters from galleries.


Back to clothes – what is the last item you added to your wardrobe?
A gorgeous teddy bear coat by Ganni. It's exactly the thing you need to cuddle up in the cold. I also got an awesome pair of denim culottes from J Brand and a new pair of Céline sunglasses – because you know, it's so sunny in London right now.
In the summer, I wear ultra light linen smocks which make me look about 7 years old. In the depths of winter, I'll wear a cashmere tracksuit or pyjamas – but they have to be matching. I keep some sets for 'best' for when I'm travelling alone. It's so nice to wake up in a hotel bed on your own in ultra elegant silk pyjamas.


Favourite winter activity?
I love skiing, but my absolute favourite thing is to be with my family in Munich drinking glühwein and browsing the Christkindlmarkt.


Top tip for a winter tipple?
My favourite cocktail is Soho House's Picante de la Casa, though a spicy red wine is always a winner and after my four years at the University of Edinburgh, I developed a taste for whiskey – Talisker is my dram of choice.
Thank you Katherine!
Follow Katherine Omerod on Instagram | @Katherine_omerod