Neada, the Sydney native, made the move to New York five years ago on a whim with a one way ticket and her feet havent touched the ground since. Now splitting her time between NY and Los Angeles the fashion & tech consultant works with a handful of brands navigating their way from conception and beyond. We caught up with Neada in her NY loft apartment.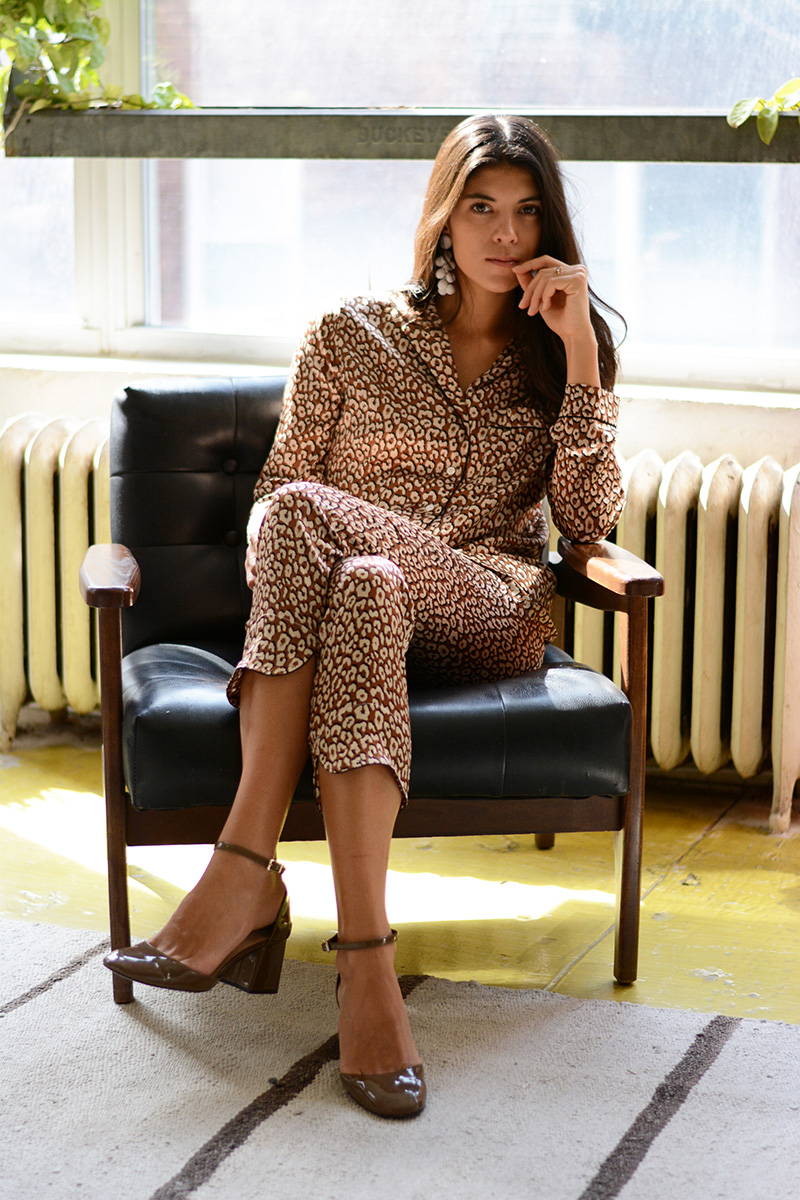 What inspired that first move to New York?
I was in Sydney, where I was born and raised. It suddenly dawned on me that if I didn't make the choice to leave, I never would. An hour later, I was with my travel agent buying a one way ticket. I had always wanted to live in New York. One of my boldest, most spontaneous decisions. It's shaped my life in profound ways.


Can you tell us what you're up to at the moment?
I just wrapped a week in Austin, producing a panel for SXSW. I flew there from New York where I was working on the launch of The MakeupDrop. I'm excited to get back to the west coast and focus on Vrai & Oro and Diamond Foundry, who are going through such monumental growth. Over the next few weeks, we'll be shooting a lot of new video content and we're constantly strategizing to facilitate expansion. I also have a personal project I'm aiming to launch by end of year. There's a lot going on!
New York, LA and Sydney are all home. I have started to long most for LA and my quiet life here by the beach, but you come to realize that no place is perfect. You have to build your life to what you want it to be.


What is the most important piece of advice you've ever received?
The first question you ask a new client?
What are you doing differently?


Any key tips you could pass on to other startups trying to fight for space in a competitive market?
Your company is a brand, so be clear on that brand vision and your company's core values from day one. Map out the white space you fill and never lose sight of that.


Can you tell us something exciting that's happening in fashion tech at the moment?
The intersection of these industries is so exciting, there's so much innovation and disruption happening. We underestimate the transformation that will happen in fashion and retail over the next decade. Personally, I am most excited about wearable technology for science and health applications. Also materials and practices that serve the environment. More intelligent, meaningful fashion appeals to me in a big way and it's happening now.


Favourite thing to do when you have down time?
Yoga and a swim in the ocean. Or what can possibly beat a home cooked meal with close family, friends and good wine!


And finally, what do you sleep in?
A perfectly worn in vintage cotton t-shirt and cotton underwear.
Thank you Neada!
You can follow Neada on Instagram | @neadajane