YOLKE X AURELIA SKINCARE:
Gifts for Her
Sink into tranquillity with the brand new collaboration, YOLKE X Aurelia Skincare. Our signature silk homeware has been given an Aurelia makeover with 100% silk eye masks and pillowcases paired with Aurelia's luxury night oil and pillow mist. Shop the collection to find the perfect gifts for her.
AURELIA PROBIOTIC SKINCARE
Made proudly in Britain, Aurelia Skincare uses the purest bio-organic ingredients from around the world. With over 100 industry and consumer awards, explore the sustainable, new and natural technology. Made with love and a promise to leave out the sulphates, bacteria and parabens. Explore the YOLKE X Aurelia collaboration this Christmas for the perfect gift for beauty and fashion lovers alike.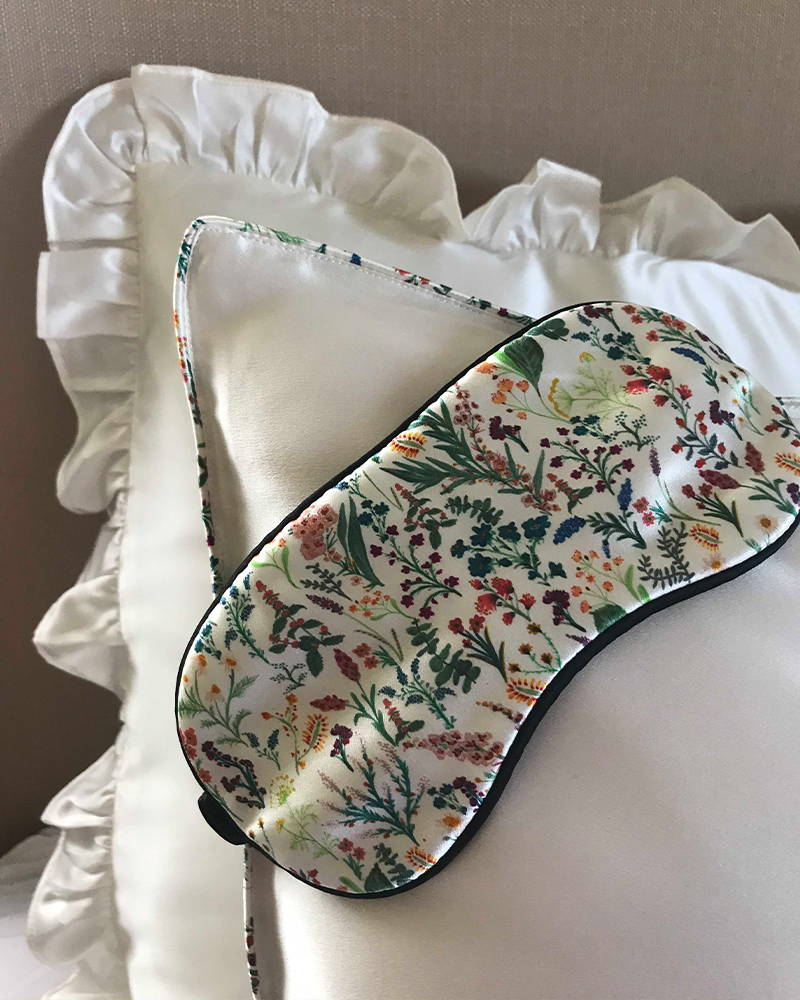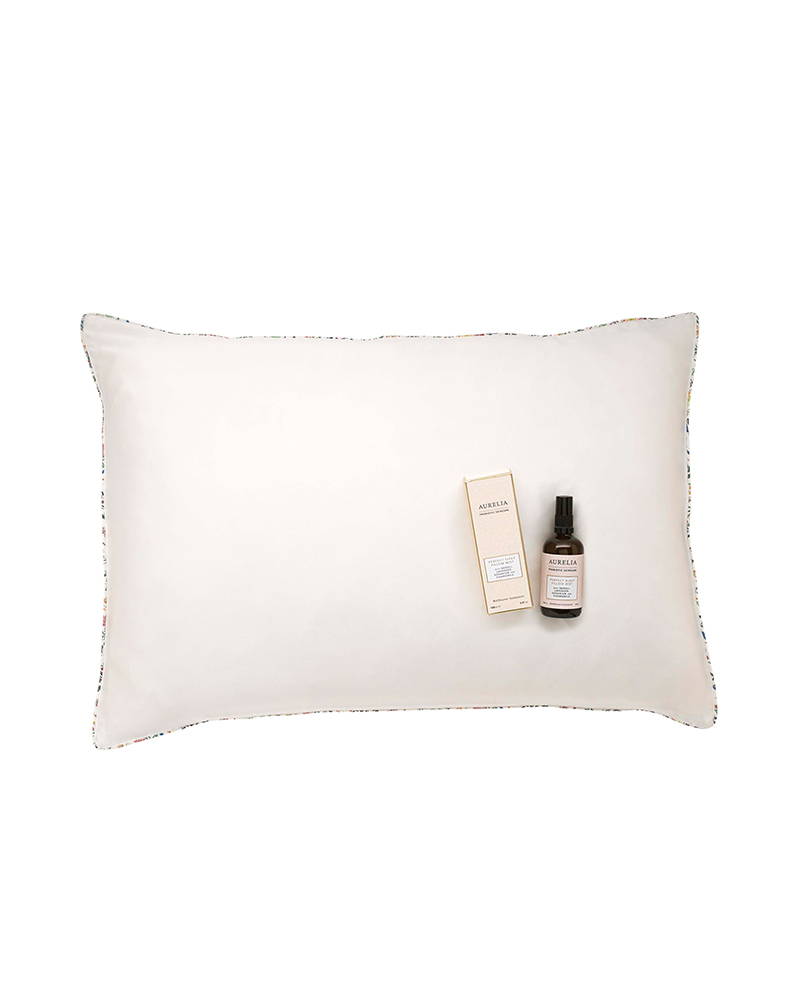 YOLKE SILK PILLOWCASE AND AURELIA PILLOW MIST
Designed in classic white with a subtle floral piping, this limited edition YOLKE X Aurelia Pillowcase is designed to bring that discreet element of colour to the bedroom. Silk pillowcases are beauty editor's new favourite beauty hack, YOLKE's signature luxury silk is designed to be soft on your skin and hair. Sleeping on smooth silk prevents your skin from dragging and prevents fine lines. As well as helping your hair stay smooth and hydrated, minimising friction and frizz. Spritz the pillowcase with Aurelia's sleep-enhancing pillow mist for the most glamorous night's sleep. Suitable for all skin types, sink into tranquillity with a peaceful blend of enhancing oils, flower waters and calming rose quartz. Explore the mix of neroli, lavender, geranium and chamomile to relieve stress and soothe the senses as you fall to sleep.
YOLKE SILK EYE MASK AND AURELIA NIGHT OIL
End the day in total luxury with the sumptuous duo of the exclusive YOLKE X Aurelia Skincare Eye Mask and night repair oil to wake up glowing. Block out the light and any stresses from your day, made from 100% silk for all these benefits. Preventing wrinkles, retaining moisture and improved quality of sleep. Printed with a gorgeous floral print and delicate piping for a stylish night time routine. The Aurelia Skincare Cell Repair Night Oil will rejuvenate your skin overnight, suitable for all skin types for a refined complexion. With ingredients including Kalahari and Mongono oil to strengthen and tone skin. The blend of hibiscus and baobab fights damage, combat dullness and restore a luminous appearance. Free from animal testing and synthetic fragrances, parabens and sulphates. This duo makes the perfect gift for her for a luxurious night's sleep.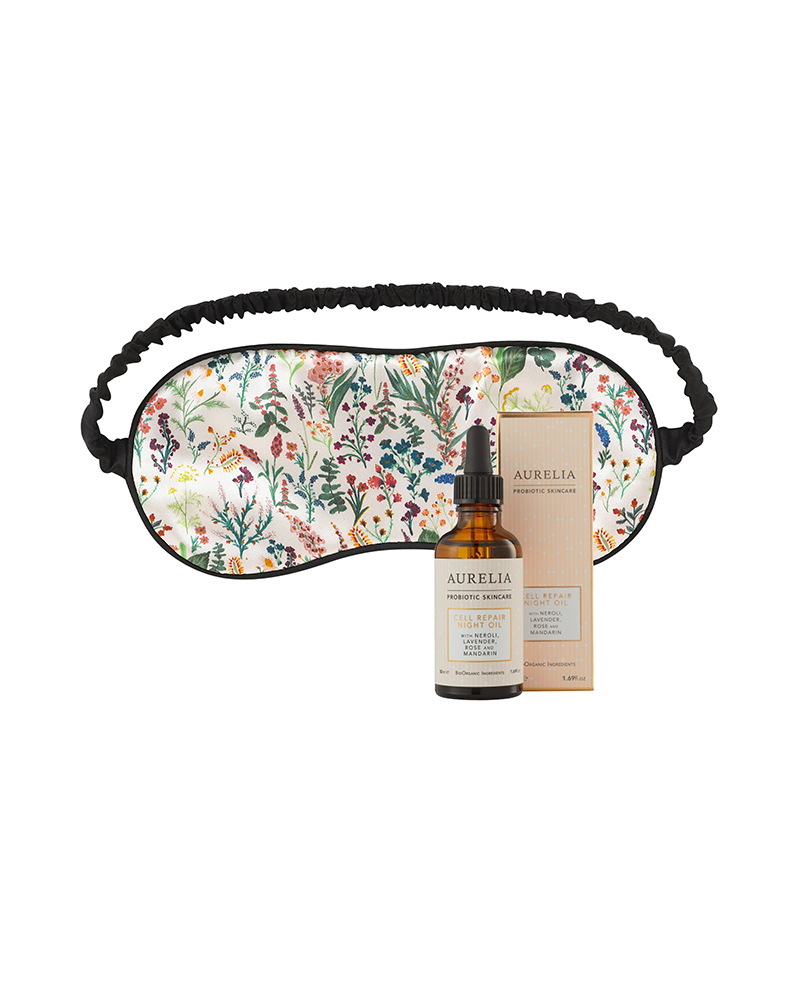 Available now in YOLKE's Bespoke Gift Edit, find the perfect stocking filler for the sleeping beauties.