THE GIRLS ARE ALL HERE:

How to Style Your YOLKE
Take your style cues from in-the-know YOLKE enthusiasts this season, as they step out in their favourite spring silhouettes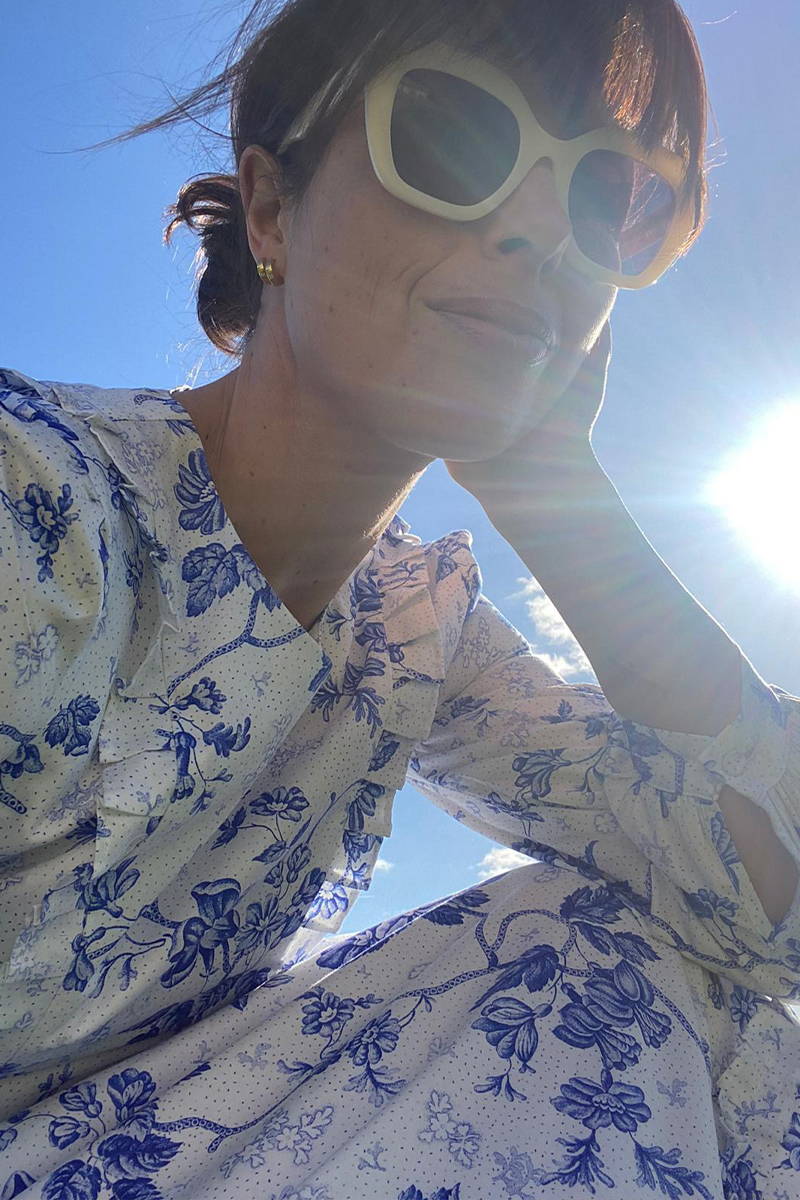 We've kicked virtual plans to the curb, reality has all but resumed, and there's a long, languid summer gliding gently over the horizon towards us. In short, there are a million reasons to feel giddy right about now, but amid the endless alfresco frolics, after the year we've had, it's easy to feel a touch overwhelmed on the outfit front. With this very much in mind, we've hand-picked a supremely lovely line-up of real-world-ready ensembles from some of the most sartorially-savvy YOLKE enthusiasts, sure to imbue you with endless wardrobe inspiration and ease you back into socialising with a high-spirited spring in your step...
Our playful three-piece capsule collection - presented in zesty sunshine yellow - never fails to delight. Satisfyingly versatile, each of the mood-brightening styles work just as wonderfully for Negroni-fuelled get-togethers with friends as they do for mellow Sunday mornings at the flower market. Make like Laura Whitmore by teaming our button-down Belle Blouse with a handful of artfully layered gold pendants, then push a buttercup-hued hair clip into softly tousled waves for added oomph, or, for a head-turning match-a-malist moment that gives a nostalgic nod to the 70s, take a leaf out of Patricia Sañes' book and style our beautifully tailored Hilary Jacket and Bow Jean with the airy, bloom-adorned Stevie Blouse.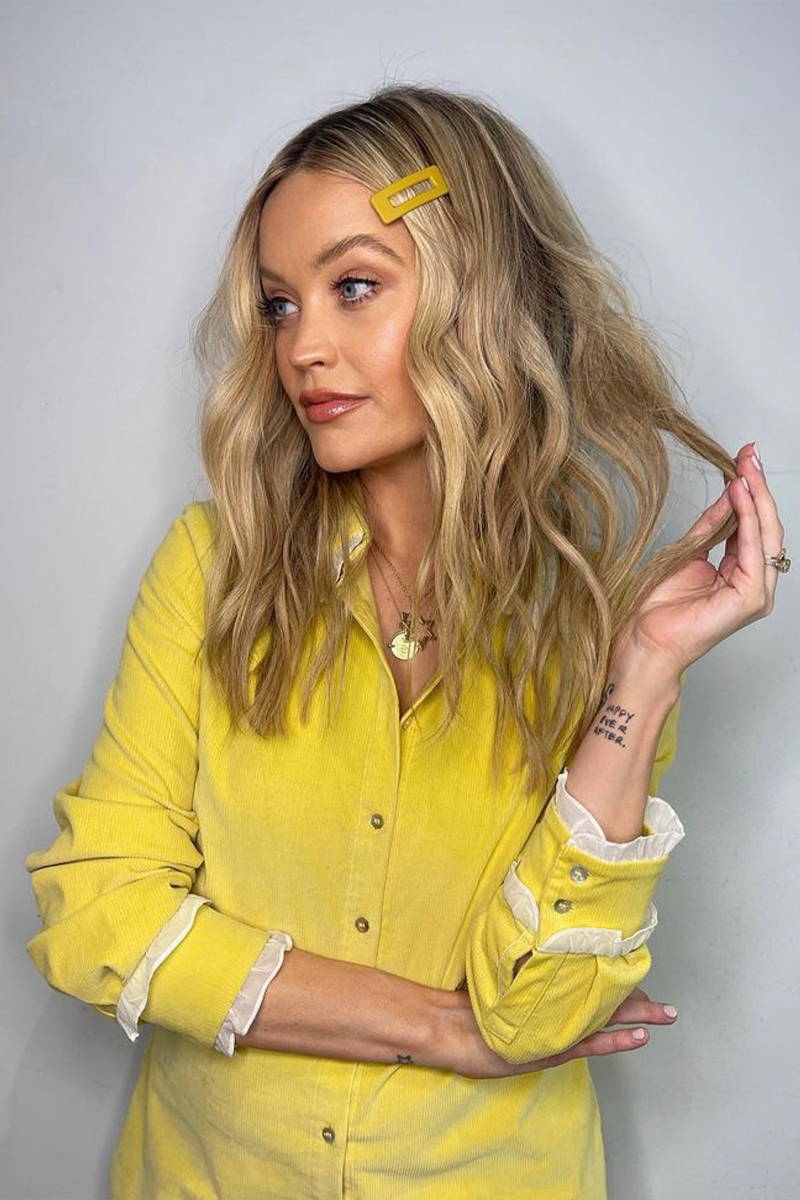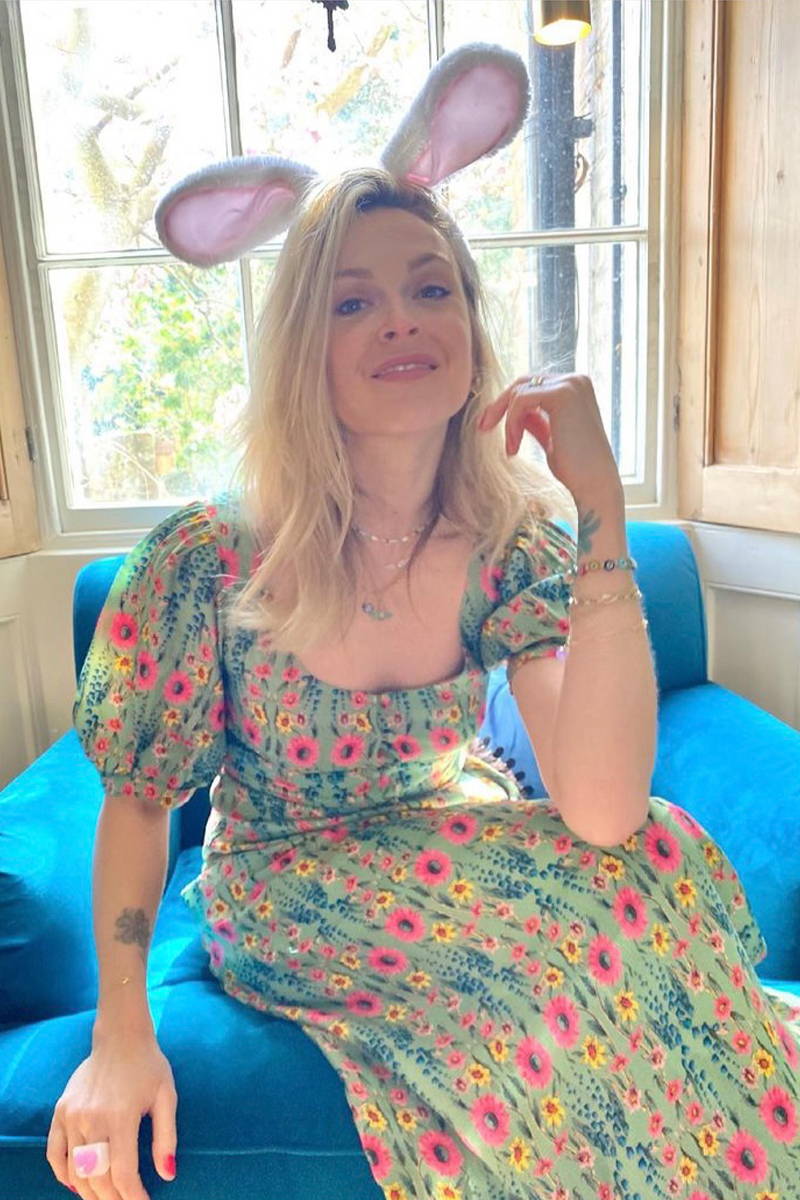 Whether you're dressing for after-dark drinks, a sun-splashed coastal jaunt or just to waft around languorously at home, nothing rivals the transformative magic of a beautifully-cut floral frock, and with temperatures steadily on the rise, there's no time like the present to add a new silhouette or two to your line-up. Making a strong case for our breezy Adelaide Dress, Isabel Spearman tempered its ultra-feminine silhouette with slouchy suede ankle boots and oversized cat-eye sunglasses for a sun-dappled stroll a few weeks back. If it's our wildflower print you've had your eye on - equal parts punchy and playful, with its profusion of bluebells, daffodils and daisies - follow Fearne Cotton's lead and pair the irresistibly floaty Joni Dress with lashings of delicate jewellery. Alternatively, round off our ruffle-trimmed Belladonna number with a woven basket bag, lavender-toned mules and a slick of red lipstick, à la Parisian YOLKE Girl Léna Farl.