COTTON IS THE BEST FABRIC FOR SUMMER PYJAMAS
As the English summer heatwave arrives, we are now turning to our trusted cotton range of summer pyjamas. Light and soft to the touch, featuring sweet frills, YOLKE's Jacquard Cotton Collection is made to match - perfect for summer nights in.
YOLKE's classic cotton Jacquard Cotton Collection is cut from the softest organic cotton and made to match for both mother and child. This collection was made for sitting out on the long warm nights – in summer whites.
LiTTLE YOLKE was launched with 'mini-me' matching in mind, for catnaps with your little one in stylish crisp bottoms and luxurious bedtime silks. YOLKE's muse, Anastasia Yakhnina and her daughter spend their summer evenings matching in their cotton nighties and summer pyjamas, dancing along the Portuguese coast.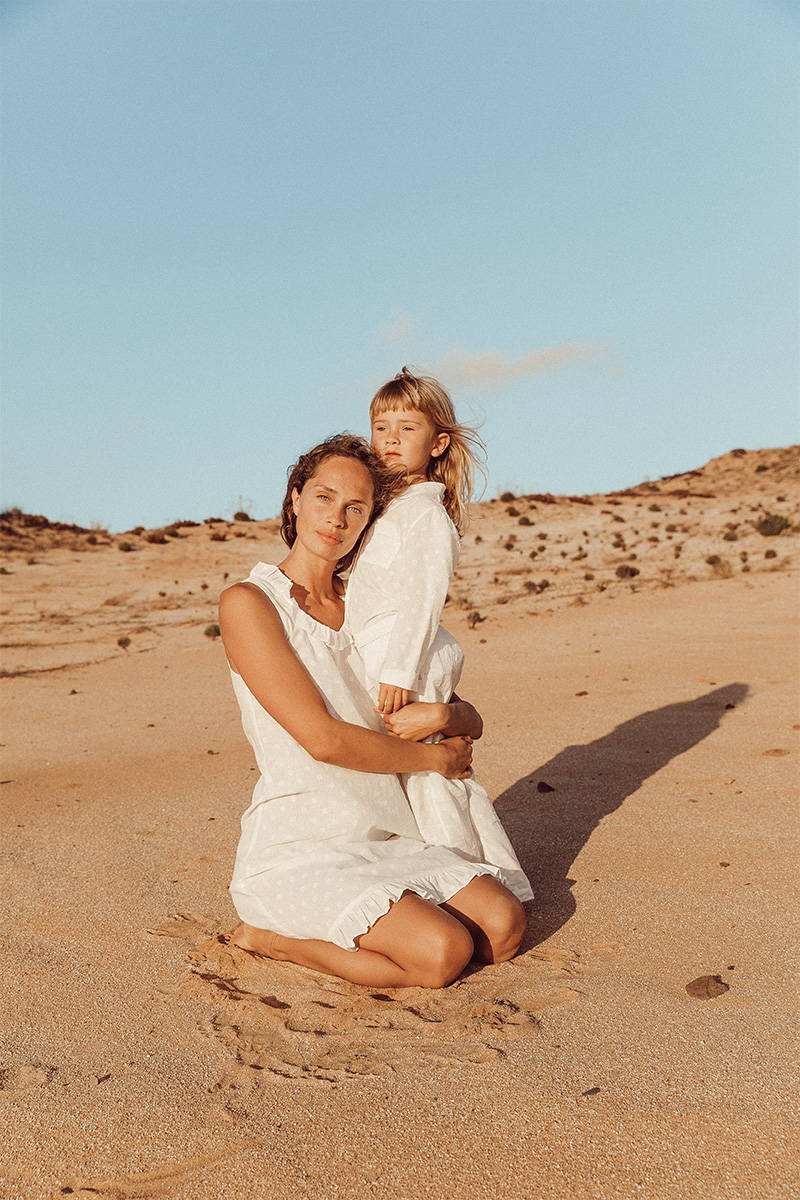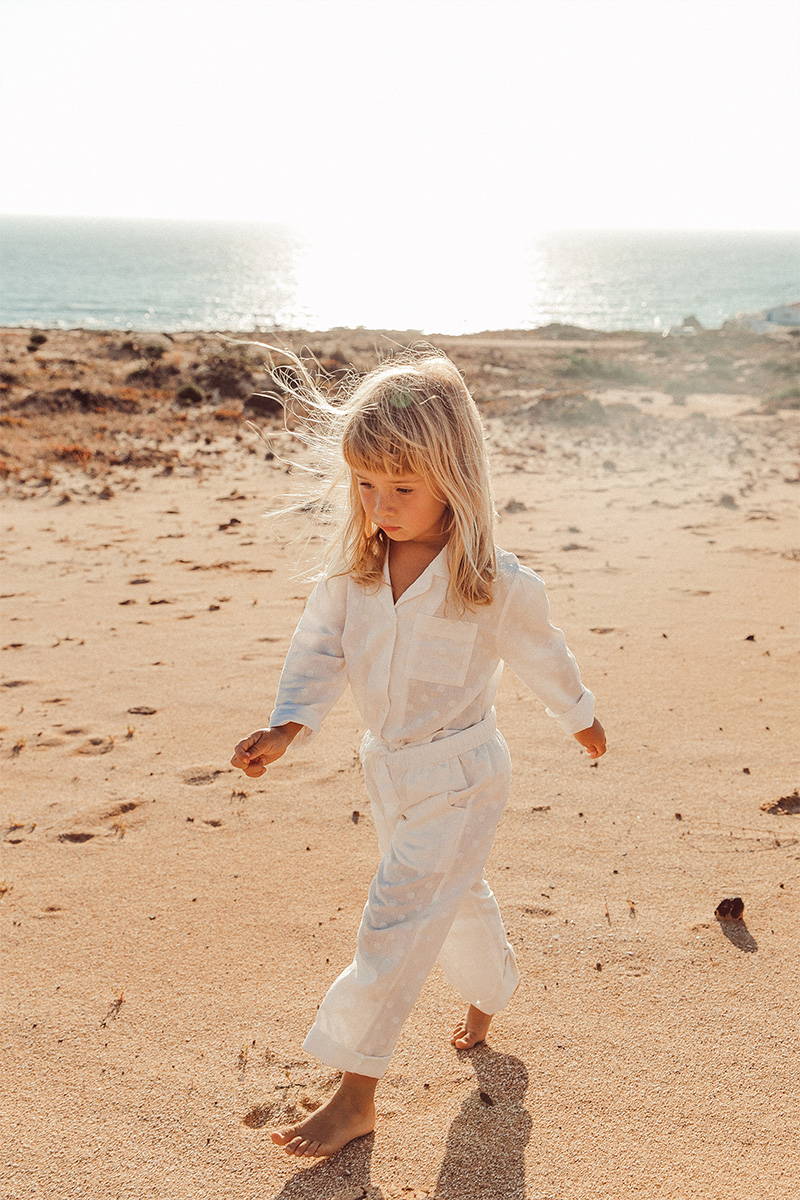 Cotton is one of the most breathable fabrics available, perfect for pyjamas for summer. Because our good quality cotton is made from natural fibres, the lightweight fabric attracts natural airflow, allowing heat to escape the body, giving you the coolest sleep possible. Prefer to relax in the garden on a summer's afternoon? Our summer pyjamas are the cool choice, as a light colour will repel the sun, keeping you cooler throughout the warmer months.
Cotton is one of the easiest fabrics to care for, and is perfect for you and your little one. All our summer pyjamas are machine washable - no dry cleaning necessary. Always make sure to wash your YOLKE pyjamas with other similar colour fabrics. For the perfect summer finish, air dry out on the line in the sun for a fresh, soft feel!