BEHIND THE SCENES OF THE LATE

COLLECTION
YOLKE MIDSUMMER'20 COLLECTION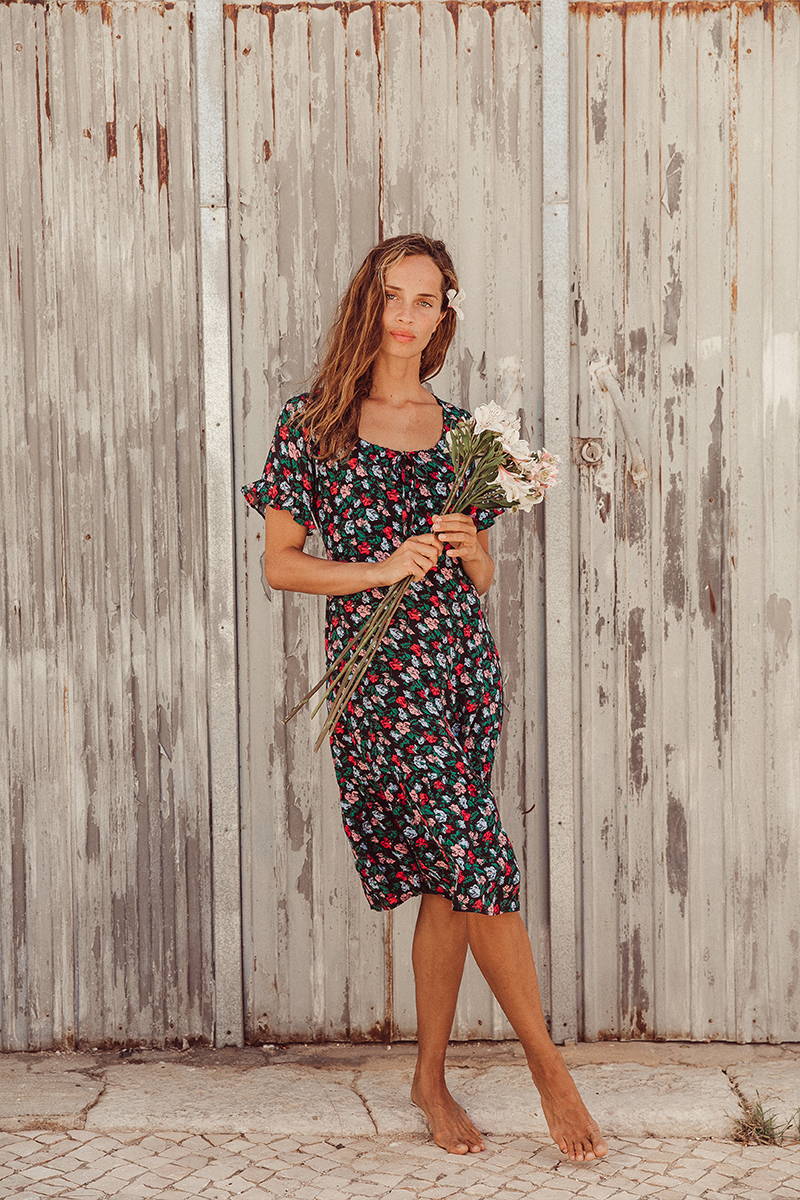 Behind the Scenes of the Late Collection
YOLKE's Late Summer Collection has finally arrived, bringing with it bouquets of delicious summer citrus and juicy fruits! Sadly, we had originally planned for this collection to launch much earlier – but with the world in global lockdown, and production pushed back a while, we had to think on our feet when it came to shooting our campaign.
Historically we have shot our campaigns months in advance with a large team. These include India Hartford-Davis as our photographer, with makeup and hair artists, a stylist and multiple models, which are shot on location or in a studio.
The Summer Collection – through the eyes of Anastasia Yakhnina
At the beginning of lockdown, we discovered the beautiful Anastasia Yakhnina and her daughter on Instagram. After speaking with her, we struck up a partnership. We would send her our collection and let her wonderful imagination run wild on styling, production and photography direction. Running around her beautiful village and dancing on top of sand dunes, Anastasia shot all of this season's imagery on location in Portugal with social distancing in place. As lockdown measures began to lift, Anastasia's beautiful friend, Lys Inger joined in on the summery fun!
Inspired by the bold colours and fabulous fruits in the collection, Anastasia chose to photograph against bright walls and use local fruits and vegetables as props, bringing the Late Summer Collection to life.
We loved this fluid way of working. Moving forward, we intend on working in this way, with smaller shoots planned when needed. Here's to a bright and bold future!